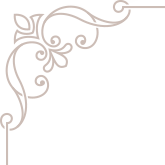 Rooms, history and atmosphere in our hotel in San Candido
Even as you approach our hotel in San Candido, you will be surprised by the tranquillity of the area and how close it is to the town centre. Don't pause at the door: come on in and feel welcome. In this family-style, fairytale atmosphere, decorated with valuable antique furniture, you will find awaiting you the warm hospitality of Letizia and Rutilio, who will guide you throughout your holiday.
In the comfortable setting of the bar and pub, you will notice the special attention reserved for every guest, and you will find all the cordiality of our centuries of experience in this field. Among those we are proud to list as our illustrious predecessors, we have the famous Frau Emma Hellenstainer, probably the best known, and a whole lineage of hoteliers who worked during the entire 1800s and 1900s from the region of Tyrol to South Tyrol.
Some advice: look out the balcony in your room to enjoy the splendid panorama, and if you look toward the forests of the Baranci Group, you will be certain: this is where the peace of yesteryear reigns.