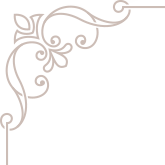 Family Hospitality in the Dolomites at Hotel Garni Letizia
Welcome to Letizia in the Dolomites, a hotel garni in San Candido, nestled in the uncontaminated nature of Val Pusteria. Dominated by the imposing Baranci mountains and surrounded by luxuriant forests, our hotel garni, featuring comfortable single or double rooms, is the perfect place for a vacation in South Tyrol, in Val Pusteria.
At Letizia, you will be welcomed into a faithfully furnished antique setting that includes all modern comforts of South Tyrol's hotels, where you can feel completely at ease. Here you will be able to allow yourself a time for relaxation in our snug pub and library, or enjoy a delicious glass of wine at the bar. You will also find a wonderful garden and a terrace, from which you can view the fabulous landscape on the Dolomites around you, especially the Baranci Mountain.
Pets are also welcome here, of course!