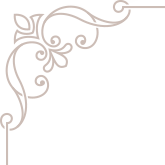 Weather forecast for San Candido and Val Pusteria

Today: Sunny weather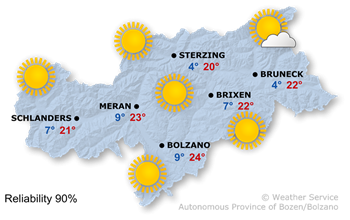 Sunny weather with clear sky. Local fog around Bruneck will dissolve during the forenoon. Top temperatures between 19° and 24°.
---
Next days Weather forecasts: Stable autumn weather
Saturday partly sunny with some clouds moving through and some possible showers in the evening. On Sunday a mix of sun and clouds. On Monday partly sunny weather with some low clouds in the morning. Sunny weather with low clouds in the morning also on Tuesday.