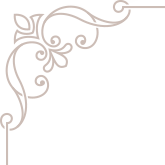 Weather forecast for San Candido and Val Pusteria

Today: Sunny, later some clouds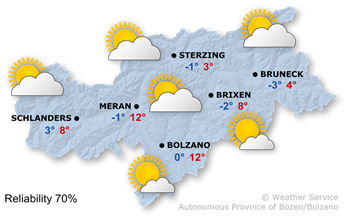 Mostly sunny with some clouds moving through in the afternoon. Still windy. Maximum temperatures from 3° in Sterzing to 12° in Bolzano.
---
Tomorrow: Mostly sunny, colder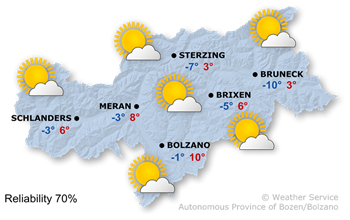 Mostly sunny weather with some harmless clouds. Towards the evening more clouds moving in from the east. Föhn winds in the northern parts of the region. Colder, minimum temperatures between -12° and -1°, highs from 0° to 10°.
---
Next days Weather forecasts: Sunny winter weather
Tuesday very sunny weather with weakening winds. Also on Wednesday sunny conditions, clear sky. On Thursday the sunny weather continues. On Friday still high pressure conditions, at times a few cirrus clouds may pass through.