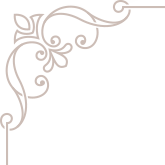 Weather forecast for San Candido and Val Pusteria

Today: Rainy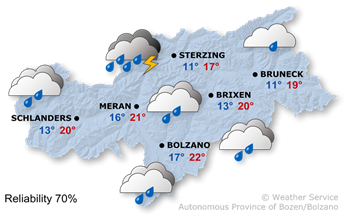 Overcast. During the day it will begin to rain, especially in the areas Ulten and Passeier. In the evening and during the following night heavy rainfall, also thunderstorms are possible. Maximum values between 16° and 22°.
---
Tomorrow: Clouds breaking up
Precipitation will stop in the morning, then sunny starting from the west. Some showers are possible in the evening. Maximum temperatures between 19° and 28°.
---
Next days Weather forecasts: Friday sunny and warmer